Senderos Books bring fine stories to readres young at heart. Legends, mysteries, and adventures are our trademark.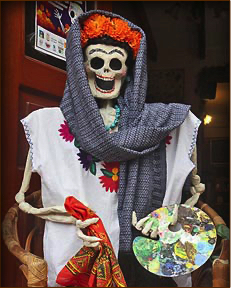 Senderos Books feature stories written by Karel Baresh. Although the books are written for young readers, ages nine to sixteeen, they will be of interest to all readers "young at heart." Our books bring humorous ranching adventures, mystical explorations, ancient secrets, and Mexican legends. All books are vailable as paperbacks on Amazon and as e-books on Kindle. Complemetary materials are posted on thi site.
The Gallery is a companion to the book Catrina and Armando, featured on this site. We bring you an intriguing, colorful show of beautiful life-size figures of Catrinas, displayed annually during the Días de Muertos in the small collonial town of Xico, in the mountains of Veracruz. The personage of Catrina is no longer only "Mexican", her popularity took the world by the storm. She is the personification of the benevolent Death.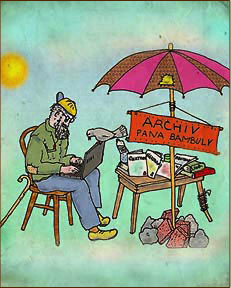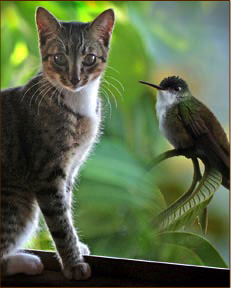 This is a collection of nine picture books, available for free viewing on this site. These fun stories feature animals from the Hummingbird Hill ranch. The stories were created for children 3~5 years old, and are ideal for companion reading with their parents, hopefully stimulating interesting conversation about domestic animals and the life on the rach. Although created for young readers, the strories have a wide appeal.
Pages in Czech.
Skoro zázrakem zachovaný soubor třídních časopisů žáků 9~11D, vydané v letech 1958 ~ 1960. Tyto vzácné časopisy byly osobně oprášeny a převedeny do digitálního formátu panem Bambulou, a vydány na tomto webu redakcí Bratří v Baloňáku. Redakce Vám přeje příjemné zavzpomínání a hodně úsměvů nad skopičinami které jsme prováděli v půlce minulého století. Jo, letí to...