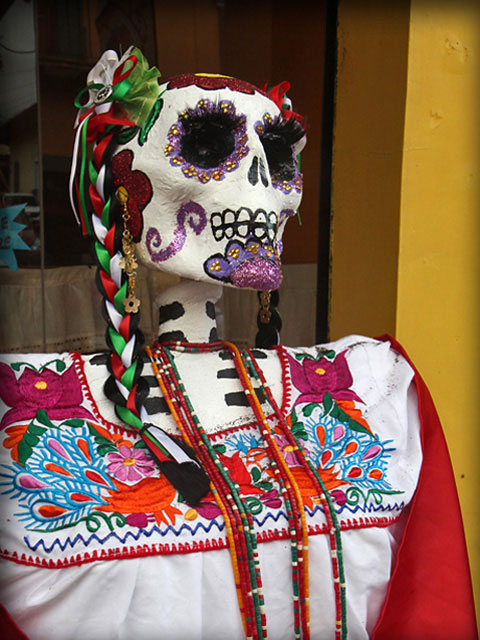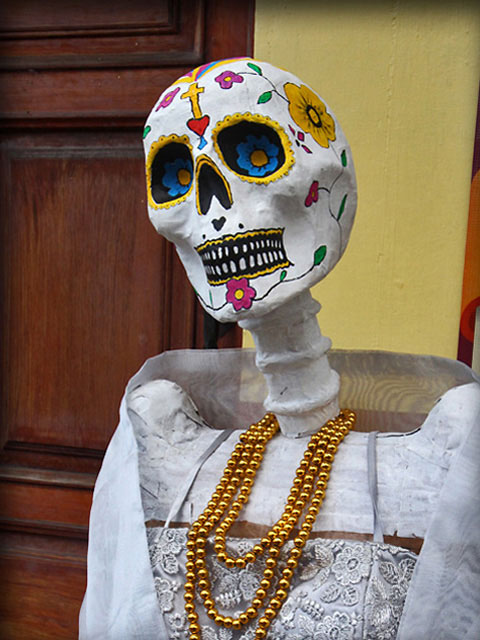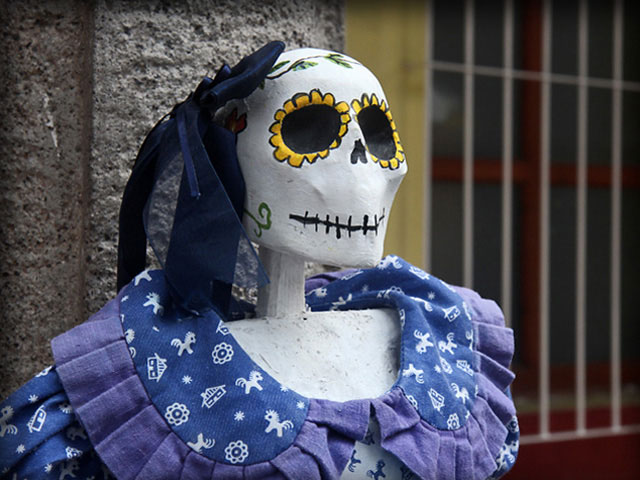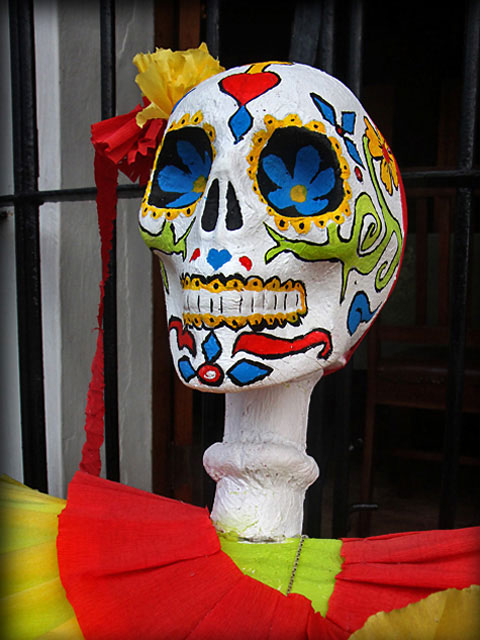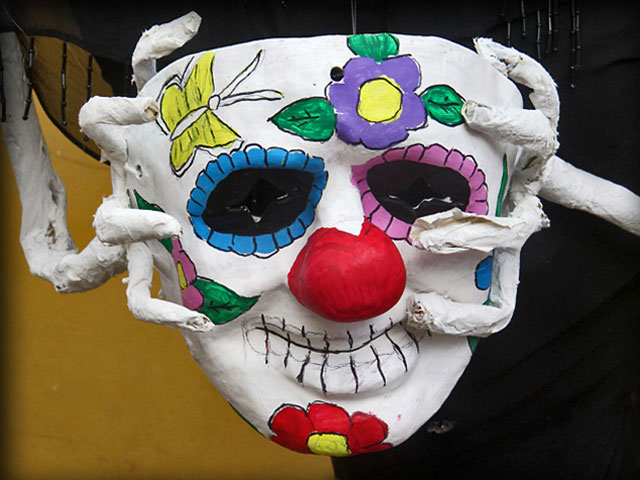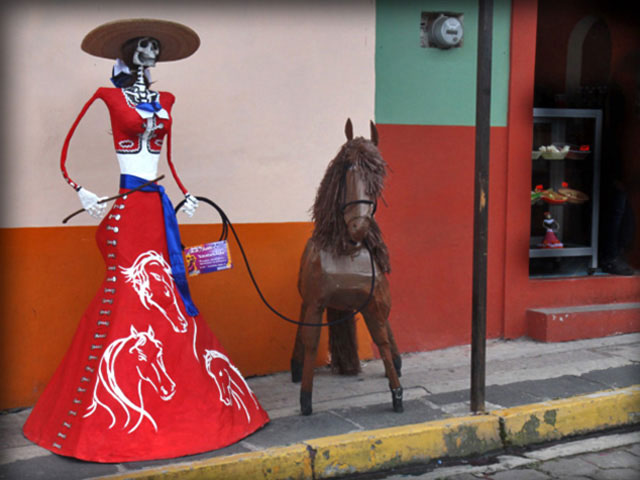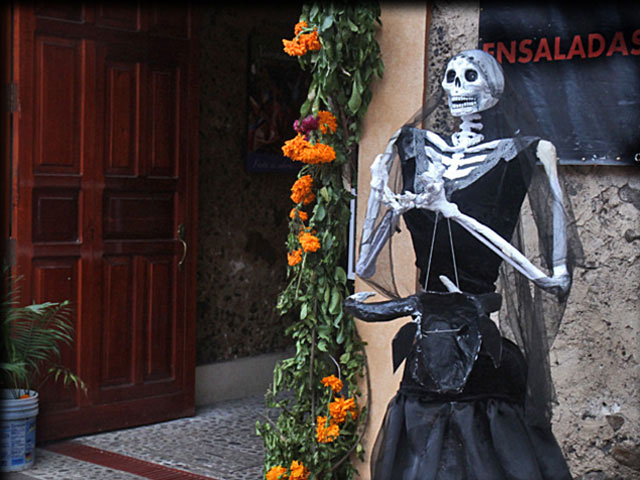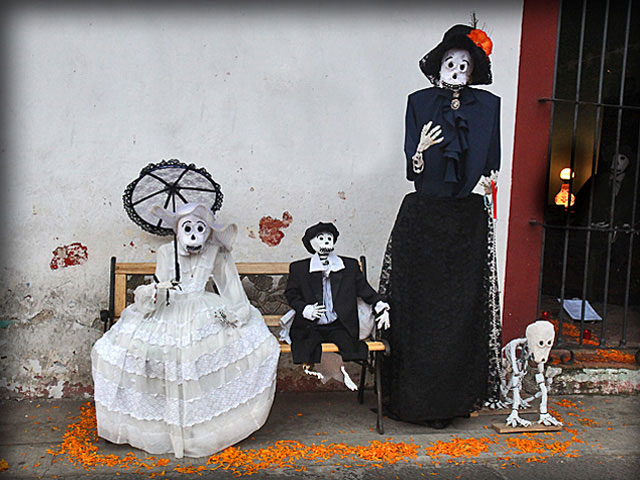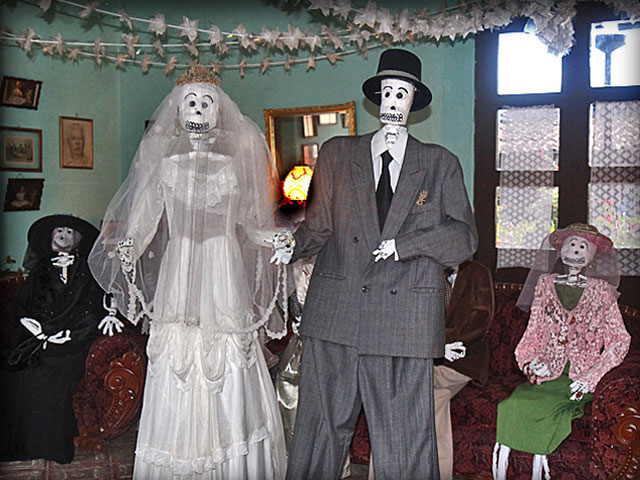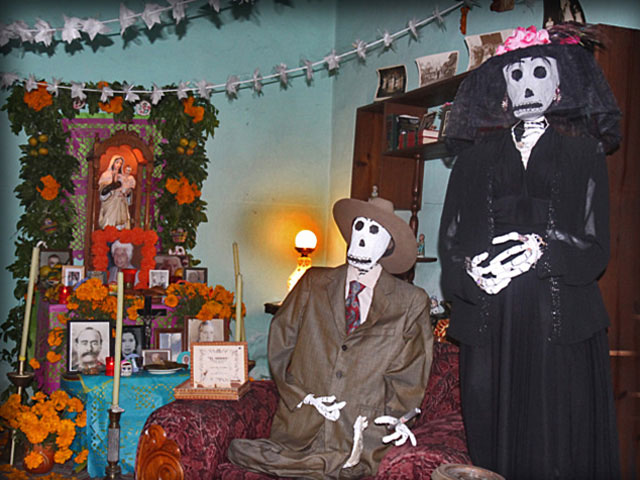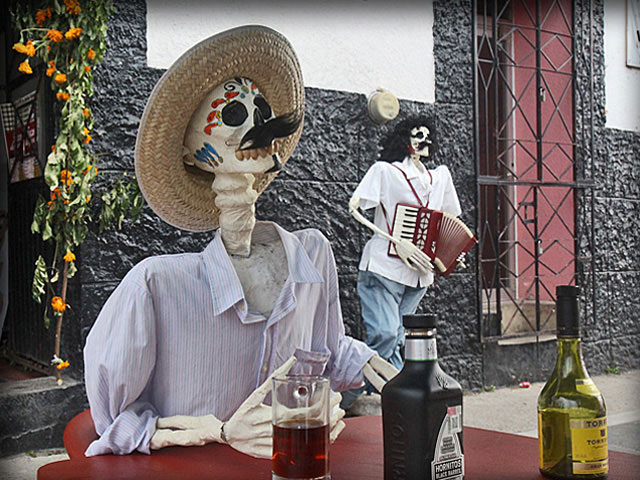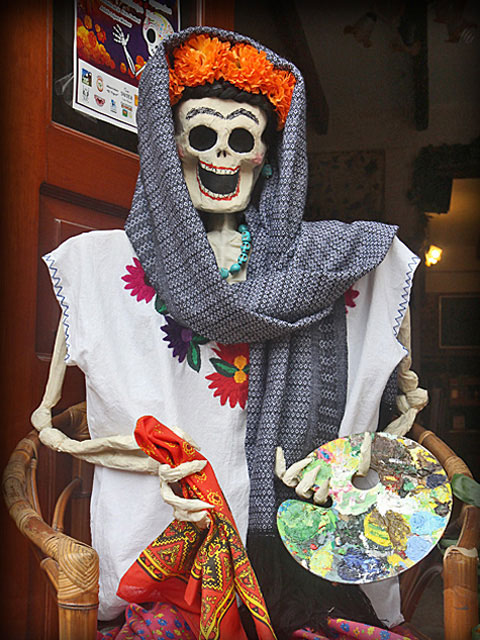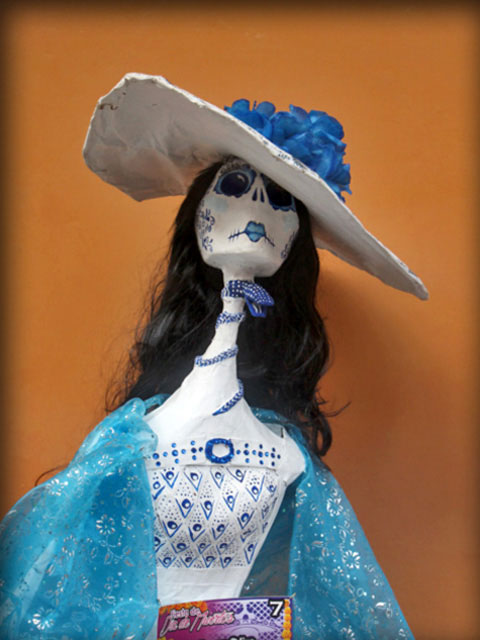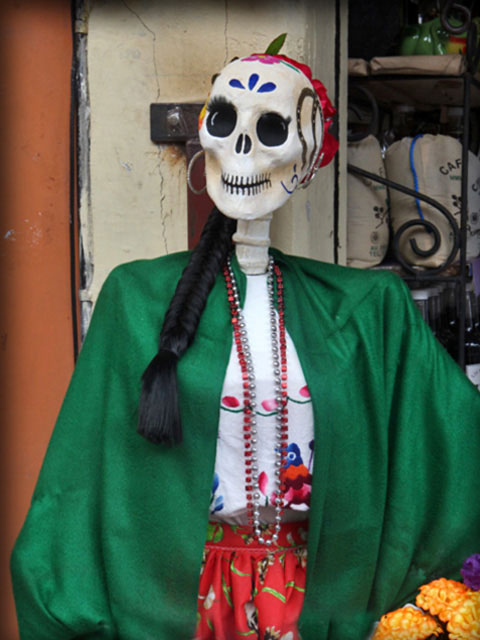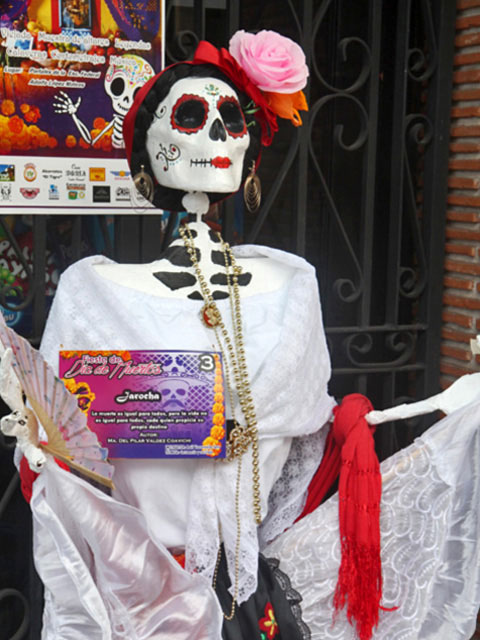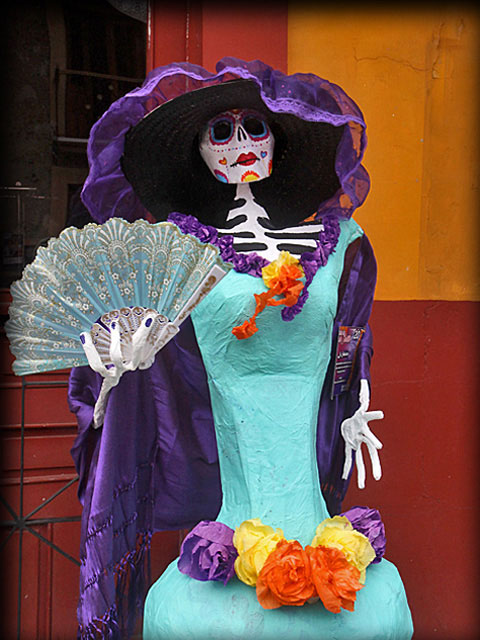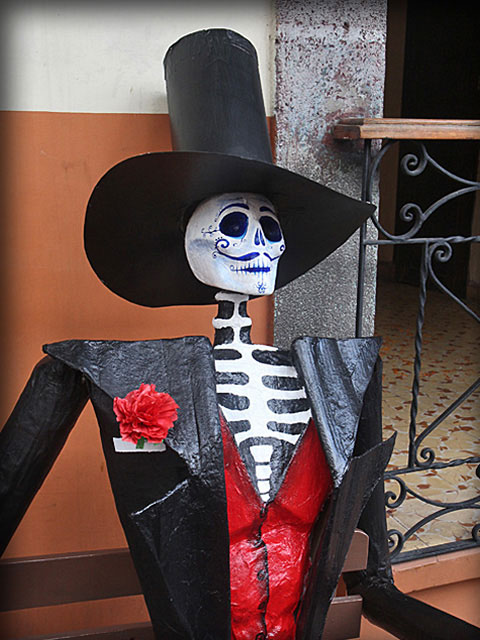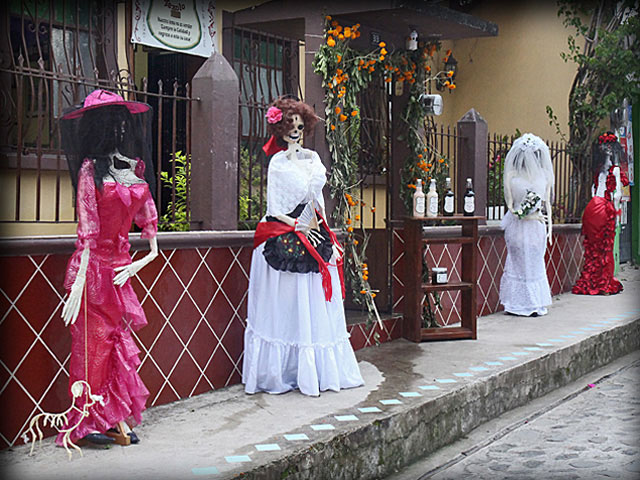 Senderos Books:
Gallery of Catrinas
Here is a collection of photographs from the Día de Muertos, November 1, taken in the streets of Xico, Veracruz.
Xico is a small colonial town, going back to 1314, when it was officially established by the Aztecs. The Spanish made this mountain paradise their home around 1525. Xico of today still retains its original colonial charm.
The Catrinas you see in this collection are typically "Xiqueñas", meaning from Xico. Among other crafts and traditions, Xico is well known for its papier mâché artwork, particularly for the variety of masks and figurines produced here. Thus, the majority of Xico's Catrinas reflect this colorful style. This implies, that Catrinas from other parts of Mexico are quite different. One of the most lavish Catrinas are created in Oaxaca.
Recently, las Catrinas also include male figures, the Catrinos. Often, Catrina and Catrino are portrayed as a couple. In the photos you are watching, you will see even a whole family, including the family dog.